If you like the view from Filey webcam below which is taken from Hope Cottages in Filey maybe you would like to stop in our cottages and enjoy the view over Filey Bay all the time. Check our up to date availability to see if we have a suitable vacancy for you and your family.
---
Filey webcam is pointing North East and you should be able to see Filey Brigg in the distance. The image updates every 2 minutes but not automatically. Refresh your browser to see the new image.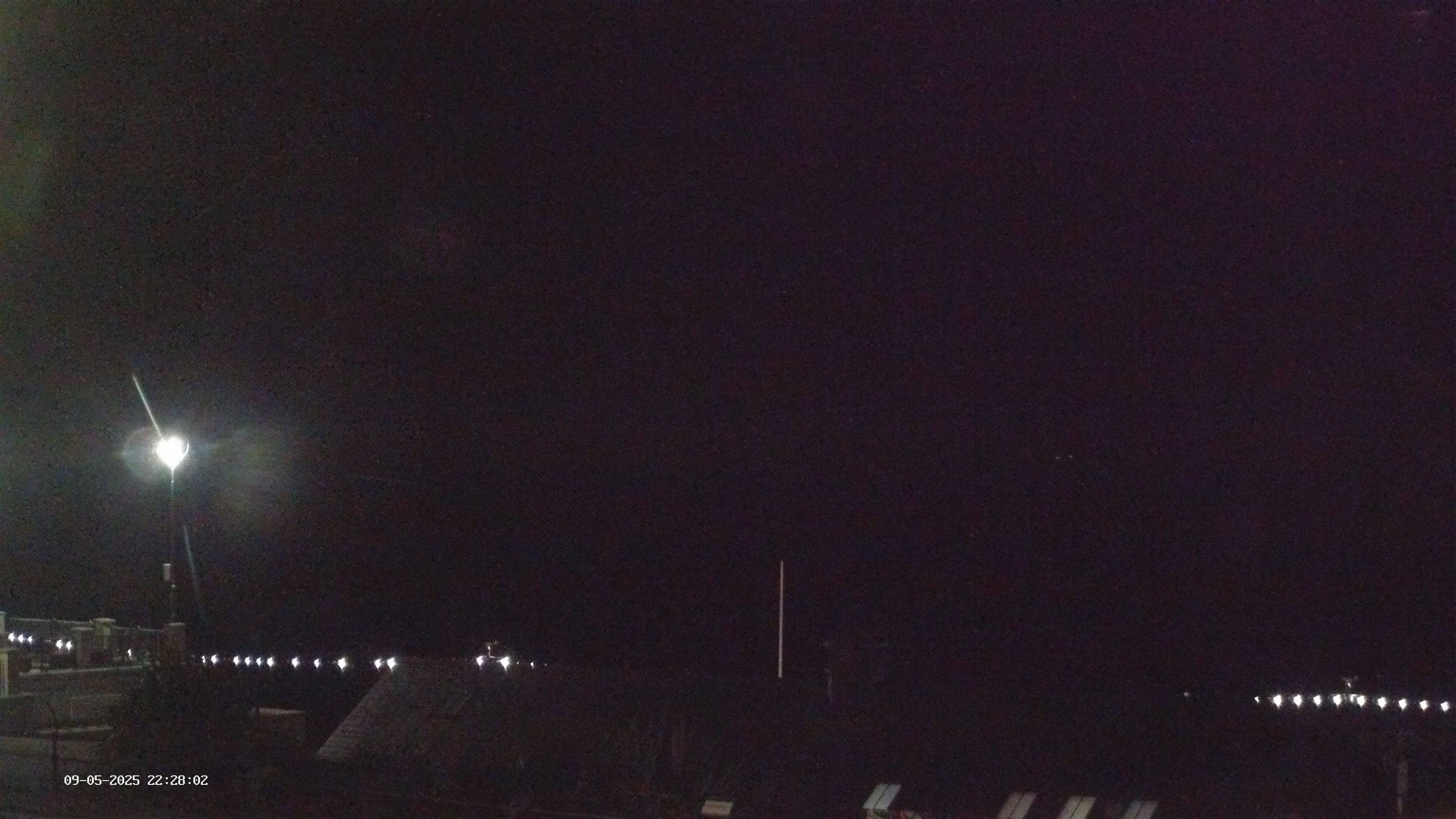 The image may get blurred during strong easterly winds until we clean the salt spray off. Drop us an email if you notice it getting blurred or it is not updating and we will sort it as soon as we can. The cold weather can cause condensation and this also gives a blurred image, usually just on a morning. We have installed a custom micro heater which we hope will prevent this. Please take time to like us on facebook. I hope anglers, surfers and all those who use the sea find it useful. I have also had appreciative feedback from people who enjoy the HD image of a beautiful part of the Yorkshire coast.

Close up of Filey Brig taken from the main Filey webcam image
---
The windy website records our Filey webcam images and you can look back up to 5 years. The page also opens with an imprssive wind map of europe
Here are a few historic images. Clicking on them gives a larger image. they include sunrises, lifeboat and a UFO over Filey Bay
---